We love Yoshino River
川Our staff, who love the river, will take you to the Yoshino River in a fun and safe way.
The Yoshino River, where the World Rafting Championships were held, is one of the top quality rivers in the world. The experience of our guides, who have seen rivers all over the world, and the satisfaction we receive from our customers both in Japan and overseas, can confirm this. We love the Yoshino River and are happy to be able to work in such a wonderful place. In order to conduct tours safely, guides are required to have a high level of skills, experience, knowledge, awareness, and teamwork. This is what makes HappyRaft's policy of "having fun together with our customers" possible. For us, it may be an ordinary day, but for our customers who have been looking forward to it for days, it is a special day. We believe that it is our role to remember this and make each day's tour a special and wonderful day for our customers, which will lead to their biggest smile.
RECOMMEND POINT
Six Happy Recommendations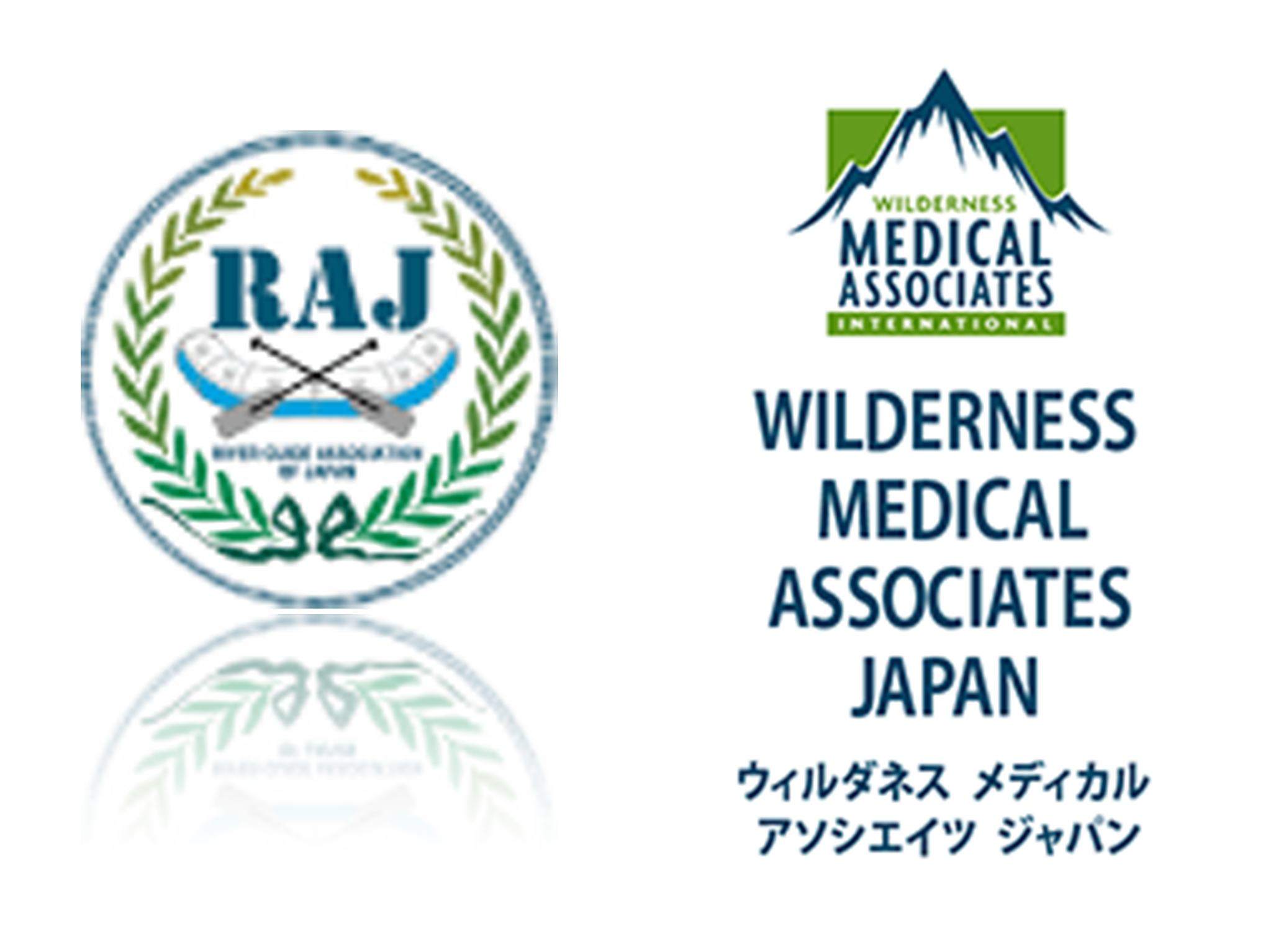 Guides and Staff
Experienced and competent guides and friendly staff

All of our guides are certified by RAJ (Rafting Association of Japan), and are also certified by other organizations (IRF World Rafting Federation, Wilderness First Aid, etc.).
The great thing about HappyRaft is that we have many guides who travel between the north and south of the globe and stay on the rivers they love every day.
We have Japanese guides who have traveled the world in search of rapids, and The exotic Happy team is a well-balanced mix of Japanese guides who have traveled the world in search of whitewater, and excellent foreign guides from around the world. Our experienced and funky guides will provide you with a great day out.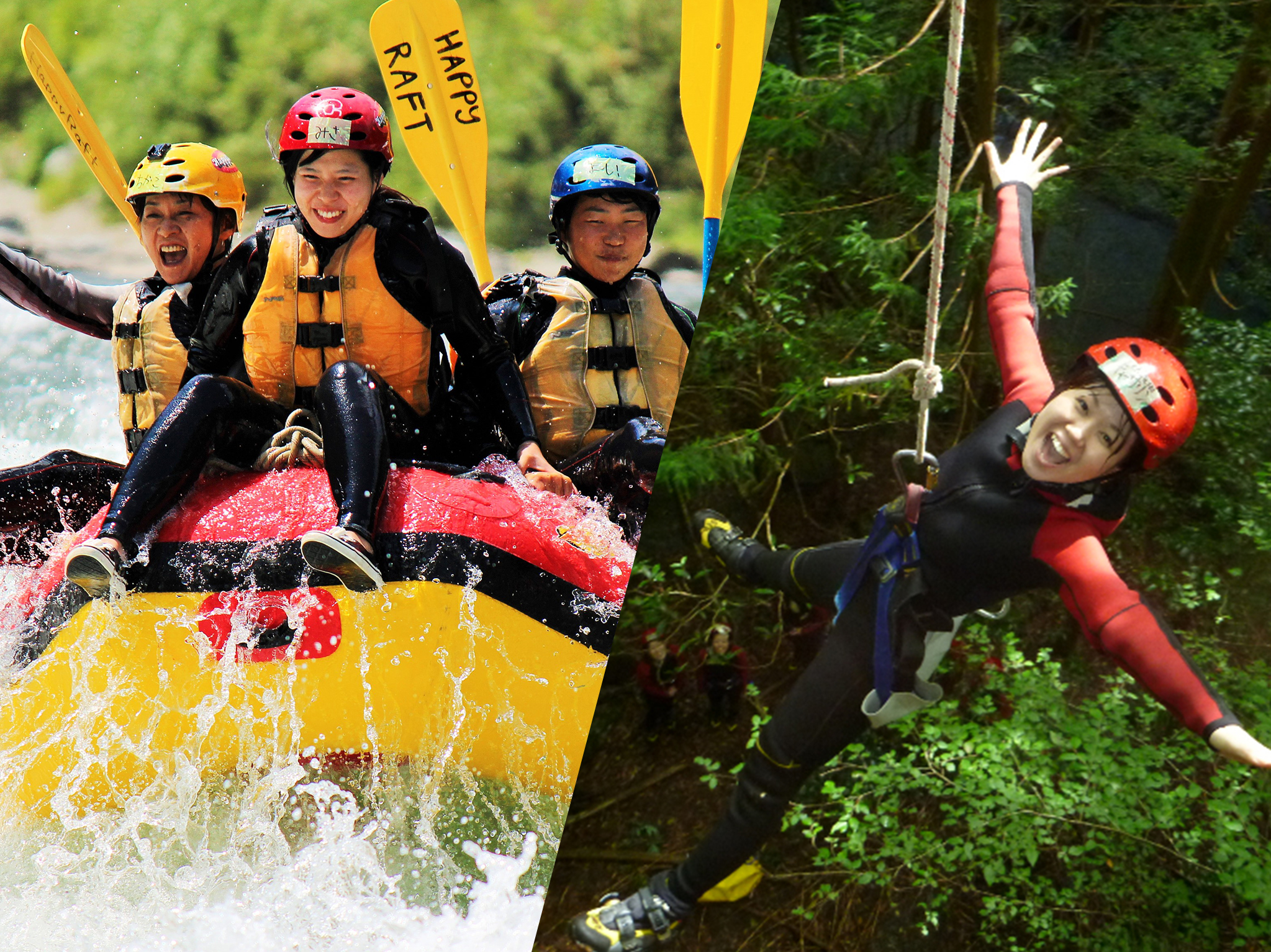 Wide variety of tours
Family tours for adults / Canyoning

At HappyRaft, our long and short rafting trips are on different sections of the river.
Whether you are looking for light fun or heavy rapids, you can choose the level that best suits your needs.
We also offer two types of family rafting.
The Oboke Family Tour, which satisfies adults as well, and the Otoyo Family Tour, which is available for ages 3 and up (13 kg and above).
In addition to rafting, you can also experience the real ""canyoning"" that we learned from Europe. If you are an adventurous person who wants to do a lot of things, this is the tour for you!
For the adventurous who want to do a lot of things, we also offer three types of combo tours at great prices.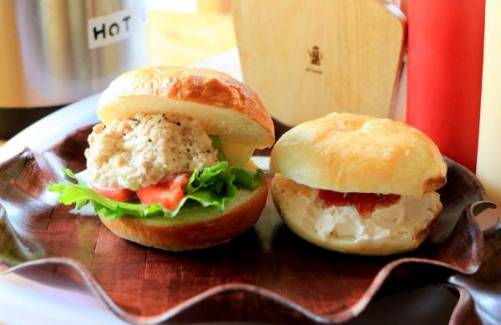 Homemade Bagel Lunch
Homemade bagels are addictive and delicious.

Homemade bagels are baked with care every morning. The bagel sandwiches are all-you-can-eat on the Koboke Long Tour! You can put whatever you want on it like tuna, ham, or cream cheese. (If you are vegetarian, let us know ahead of time so we can prepare other bagel fillings for you.) The previous record was 12 bagels. We are looking for challengers! The cafe menu includes bagel sandwiches, nachos, drinks, and more. In addition, Kochi's famous bonito sashimi is also very popular! (Prior reservation required for bonito tataki)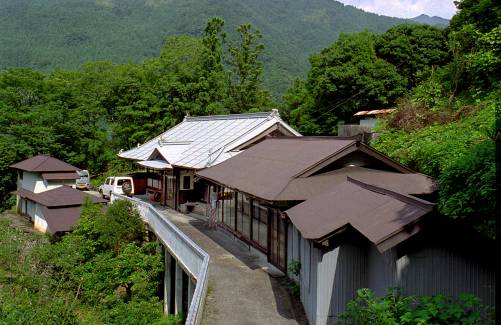 Accommodations
We are a directly managed guesthouse.

We are a guesthouse run by HappyRaft staff and our neighbors, so we can be flexible. If you have any questions, please feel free to contact us. All lodgings are a quick drive from the Happy Raft base, so you can enjoy a beer and a drink right after the tour. Let's have a good time with friends and guides who played together in the wilderness. If the weather is good, you can see shooting stars and the Milky Way.
Beautiful and stylish facilities
Open space overlooking the Yoshino River

A spacious, breezy space where you can relax and look out over the river.
A cool, exotic base with the handmade flair of our guides.
The base is equipped with clean toilets certified as excellent by Kochi Prefecture Hospitality Restrooms in 2018 and 2020!
There is a large parking lot right next to the base that can accommodate 40 cars (5 large buses). The base is also the meeting and dismissal point for tours, so there is no need for you to move around by yourself!
1 minute walk from the nearest station (JR Tosa-iwahara station). Pick up from Oboke station is also available.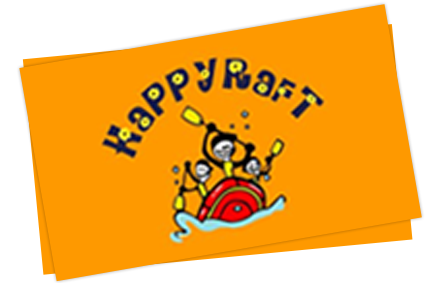 Repeater Benefits
Tour Discounts & Earn Points to Get Benefits

Show your member's card and get a discount on tours. (Koboke long tour 1,000 yen discount, short, family, canyoning tour 500 yen discount) We will give you cash back on the day of the tour. When you join HappyRaft tours, you will get a stamp on your member's card.
3 stamps get you a HappyRaft original T-shirt, 5 stamps get you half off any course, 8 stamps get you any course (up to 30,000 yen value)!
If you forget your member's card, you will not be able to receive the benefits. Please be careful.