5 activities to choose from + 2 maniac tours
You can customize a special holiday with your family, friends, colleagues, and loved ones according to your age, taste, and time.
Flexible planning is available from 0.5 to 3 days according to your schedule!
Private tours are also available for a set fee (+20%)!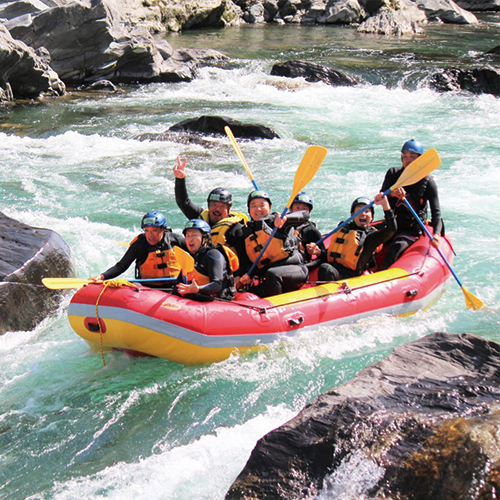 Arrange the intensity and distance according to the age structure of the customer.
Rafting
You can go down in a big boat (raft) with a big group of people! The rafts are large enough for even small children.
Family

Safe

River

>

Rafting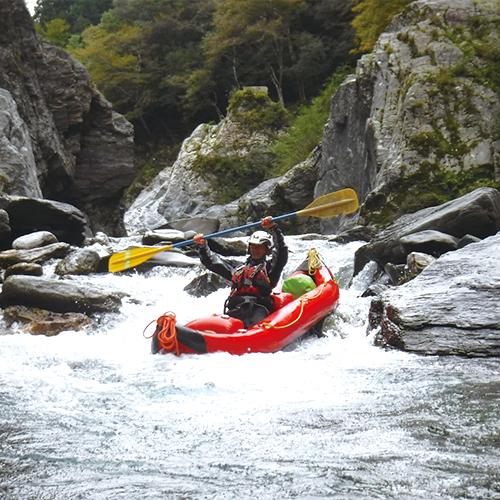 Select and arrange vehicles according to members
Pack Raft and Ducky
Not enough for you? Or for those who have been rafting many times before! We recommend the small vehicles (packraft/duckie) that you control (steer) all by yourself!
Challenge
Freedom
River rafting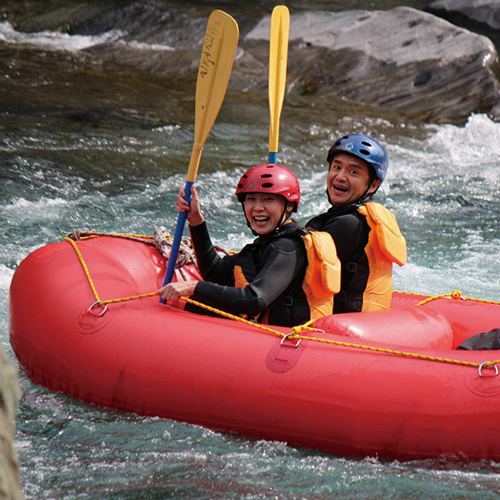 So many requests! Thrilling little raft boat.
Minimi
If you're afraid to steer the boat yourself, but want to experience more thrills in a small vehicle, the Mini-mi tour is perfect for you!
Step up
Thrilling
River Rafting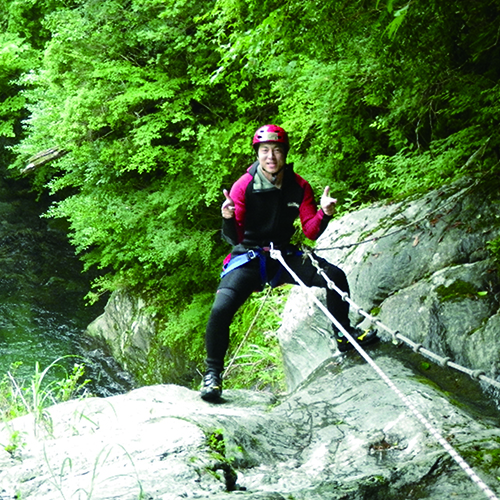 Going to unexplored areas with your own feet
Canyoning
Junior high school students and older can participate. Descending large and small waterfalls in the canyon with only one body.
Adrenaline
nature's healing
Going down a stream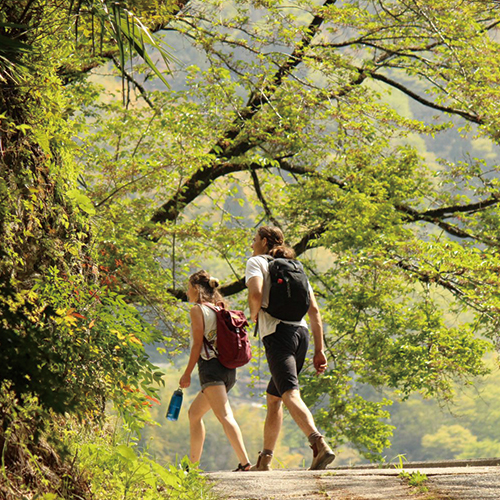 Encounter many scenic spots
Trekking
I want to take a leisurely walk in the mountains.   Map and lunch included
Family
Scenery Mountain
Walking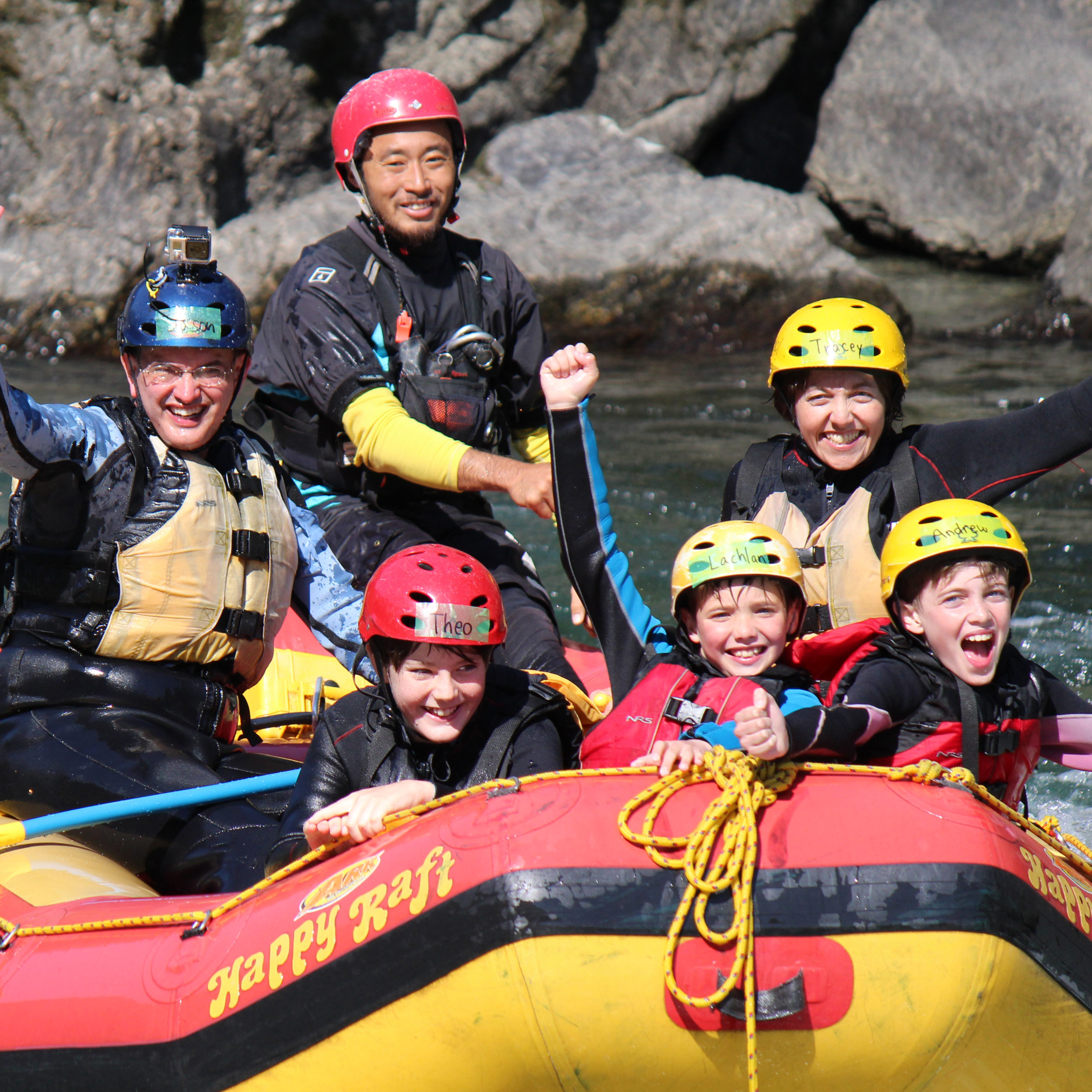 Introductory tour for those who want to start kayaking
Kayak Tour
An introductory tour for those who want to start kayaking. In the beginning, this tour is more like a training course than a river trip.
Introductory
learning
river rafting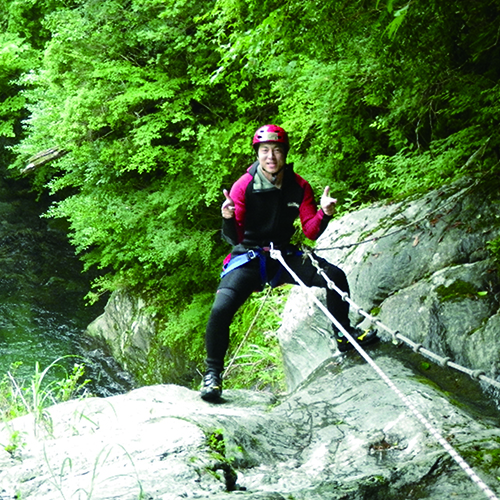 Special Plan for Anglers (Fishermen)
Fishing Tour
This is a special plan for anglers who mainly target the Yoshino River in early spring.
Experienced
Fishing
Spring only
Perfect for people like you!
How do I choose?
There is a large age difference in the group, but we want a tour that will satisfy everyone.

You've done rafting many times before, but now you want to go down the rapids on your own.

Families with small children who want to spend a whole day on the water.

I want to enjoy the adventure.
March to mid-July/September/October: All dates
Late July  : Weekdays only
August:not available
Lunch is included in the price for tours of more than one day. Please contact us for other accommodation/meals.
All photos and videos of the tour will be presented as a gift!
Regular rate(for one person)
(Can be reserved from 2 persons)
0.5 days 11,000 yen
1 day 19,000 yen
1.5 days 28,000 yen
2 days 37,000 yen
2.5 days 46,000 yen
3 days 55,000 yen
Happy Member Special Price
(Reservation possible from 2 people)
0.5 days 9,000 yen
1 day 17,000 yen
1.5 days 24,000 yen
2 days 31,000 yen
2.5 days 38,000 yen
3 days 45,000 yen
Silver/Gold members
receive an additional 1,000 yen off the above price.
*Cash back for repeater benefits is not applicable. *Repeaters can only use the tour gift for one-day tours only.
Silver/Gold Member Exclusive Benefits
(Can be booked from 1 person)
You can join ""Mini Me Tour"" and ""Kayak Tour""
at the following rates.
*** Silver member ***
0.5 days 7,000 yen
1 day 13,000 yen
*** Gold member ***
0.5 days 6,000 yen
1 day 11,000 yen
Plan 1) 1.0DAY
Want to play with small children all day?
Rafting in the morning with everyone! In the afternoon, we'll take you on a calmer course, where you'll get to try out some of the smaller, self-controlled rides!
AM Family Rafting (¥7,000 Regular rate dates)
PM Mini Me Tour / Pack Raft Ducky Tour (11,000yen)
Total 17,500 yen

Plan 2) 0.5DAY or 1.0DAY
I want to challenge adventure with my family.
Even if the course you go down is gentle, the intensity of the ride can vary greatly depending on the vehicle. Choose a course that suits your child's age, and let's have fun while rotating the rides in the family.
Choose a ride from Raft Boat, Mini Me, Packraft, or Ducky! Then take your adventurous spirit to the river and let the adventure begin.
Half day 11,000 yen per person Full day 19,000 yen per person
Plan 3)  2 DAYS
Enjoy the Yoshino River, Japan's most raging river (for junior high school students and older)
We will have a half day course (Oboke) and a full day course (Koboke).
Day 1 AM Rafting the half-day course (7,000yen)
PM Rafting the same course with different vehicles (11,000JPY)
Day 2 Full day rafting course (11,000 yen)
29,000 yen per person for 2 days
Plan 4) 1.0~3.0DAYS
I want to enjoy a completely private adventure.
You can choose any combination of the above plans (1) to (3). As this is a completely private tour, we can be as flexible as possible with the start and end times.
When you make a reservation, our staff will ask you about the number of people, age structure, interests, time, etc., and plan the river rafting section, vehicle suggestions, start and end times of activities, accommodation and meals if you are staying for multiple days. Please refer to the price list above.