Happy Raft Base
Facility Introduction
Overlooking the scenic Yoshino river. This custom made base has been set up to make your experience as smooth and comfortable as possible. With new amenities and large changing rooms, we were thinking of you when we made it.
Easily located for our half day rafting, we drive to the top, and walk back from the goal point to get changed and talk up the rafting experience.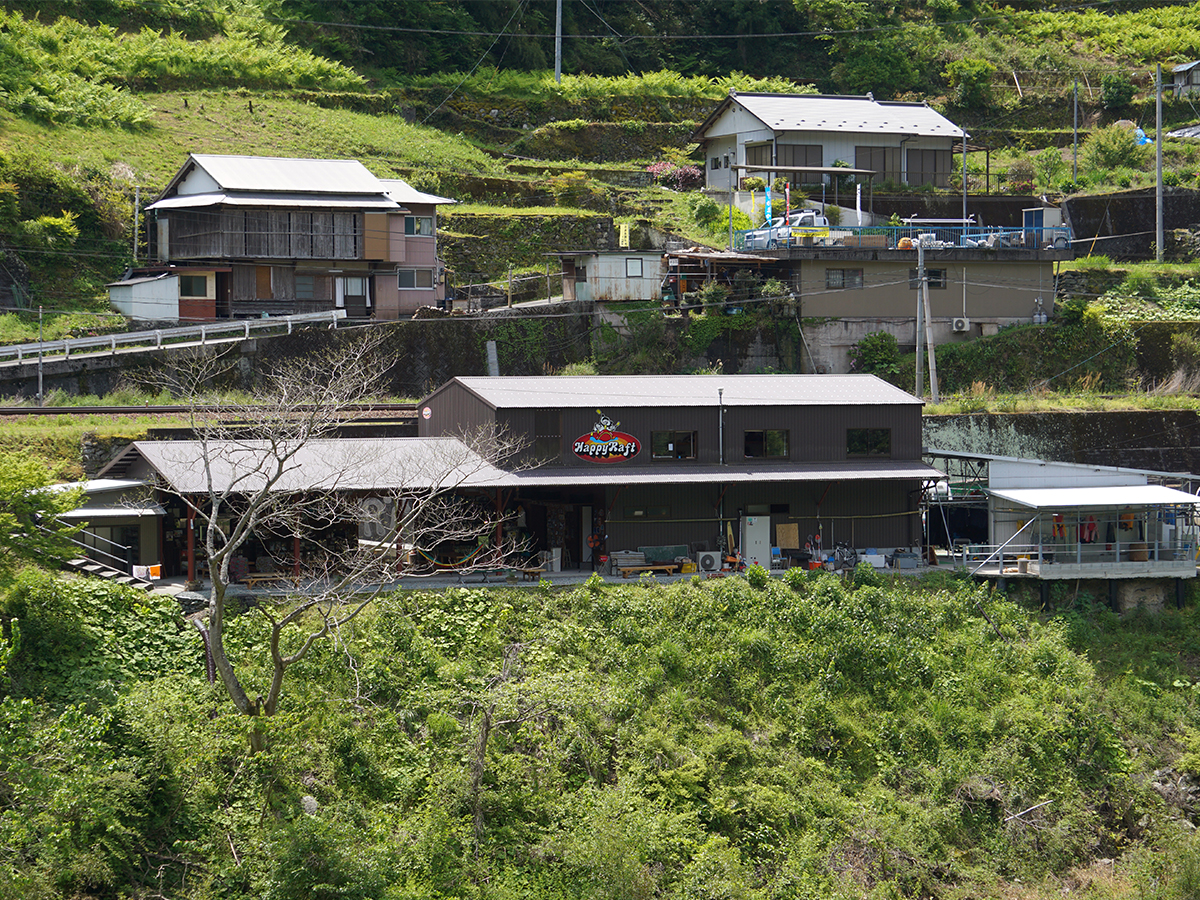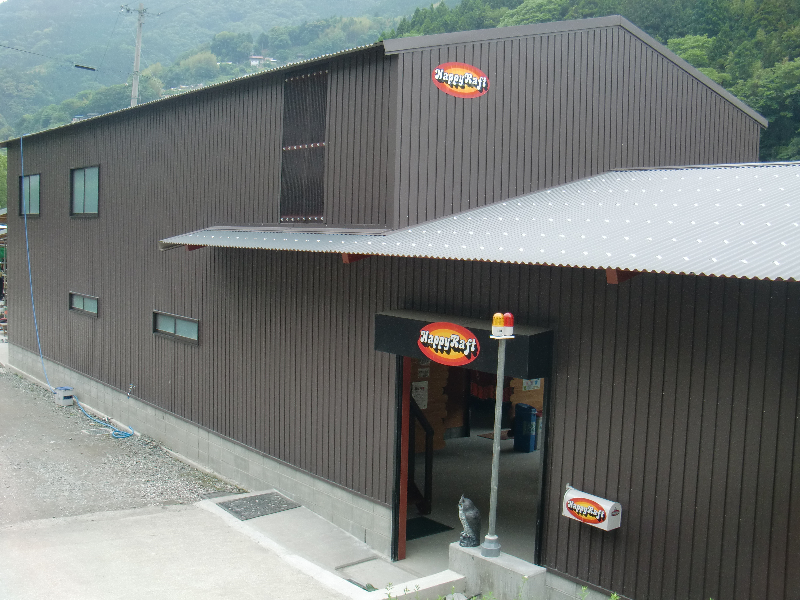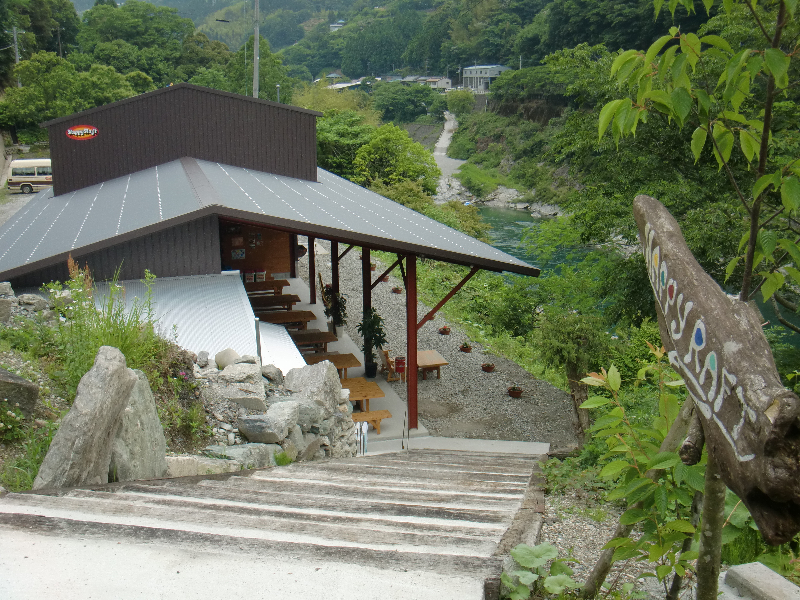 The Happy base
Custom designed for what we do. Using our local handy men and women we have made this building to make your day as simple as possible.The parking is large enough to accommodate 40 standard cars or 5 large buses. Once you park your car and go down the stairs, you will find yourself at the entrance of the HappyRaft building.
Reception and waiting area
The reception desk is a large counter. The semi-open-air waiting room overlooks the Yoshino River. This is a functional space made for rafting, where even groups can proceed smoothly. There are hammocks, and when you lie down, you can hear the lullaby of the sky and the river.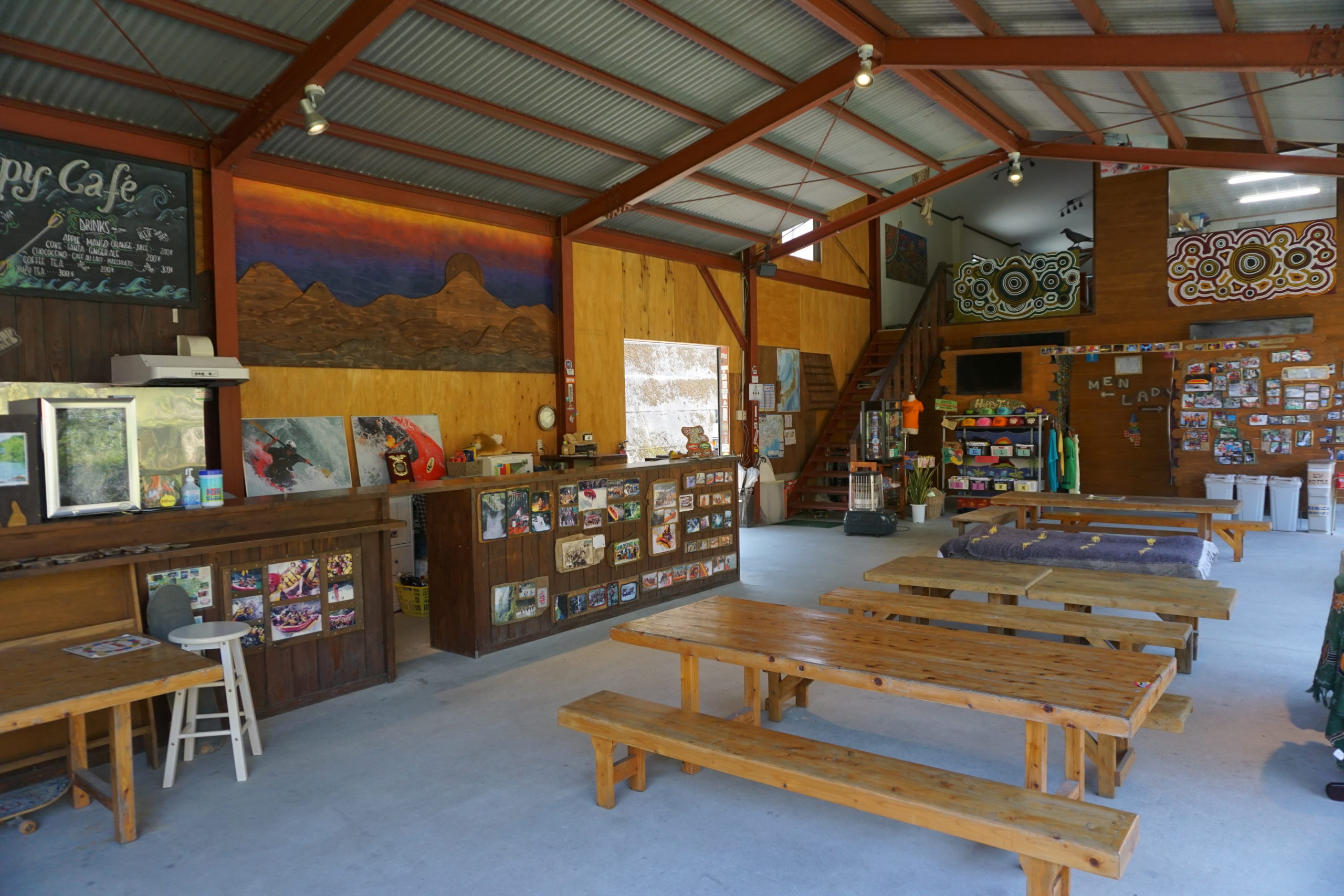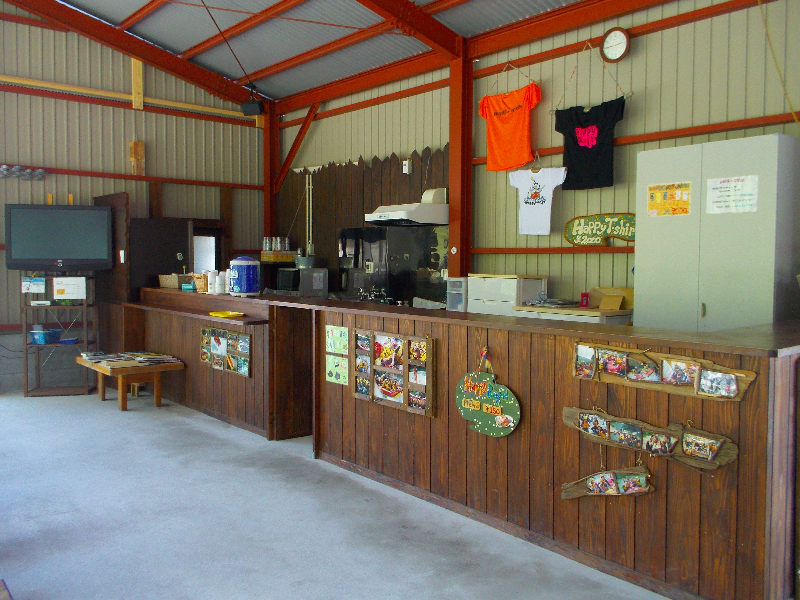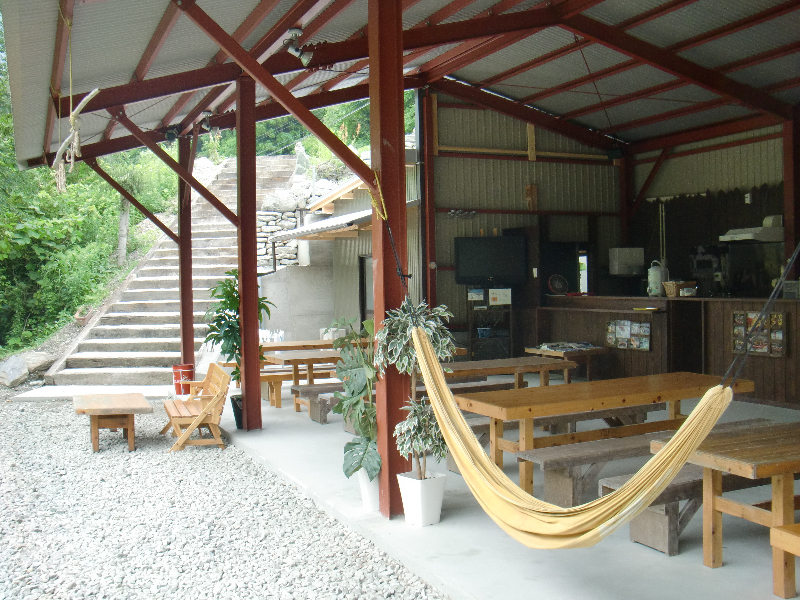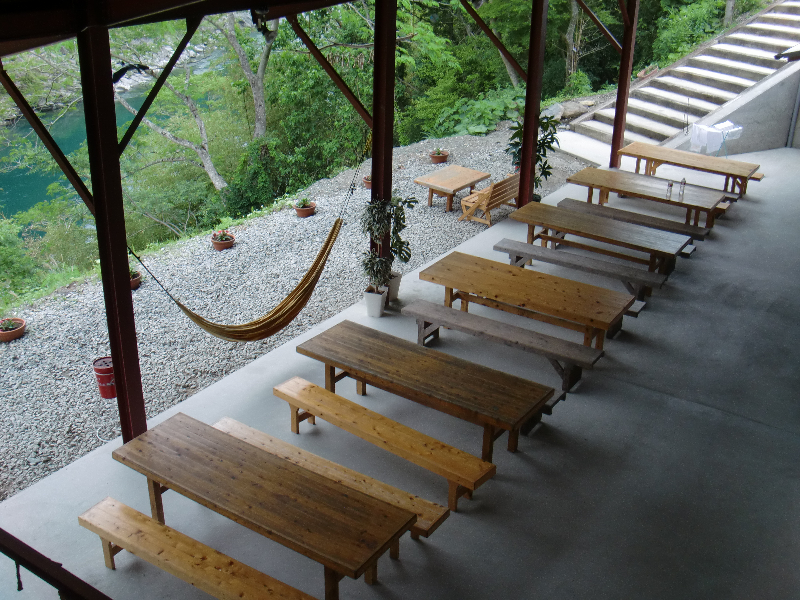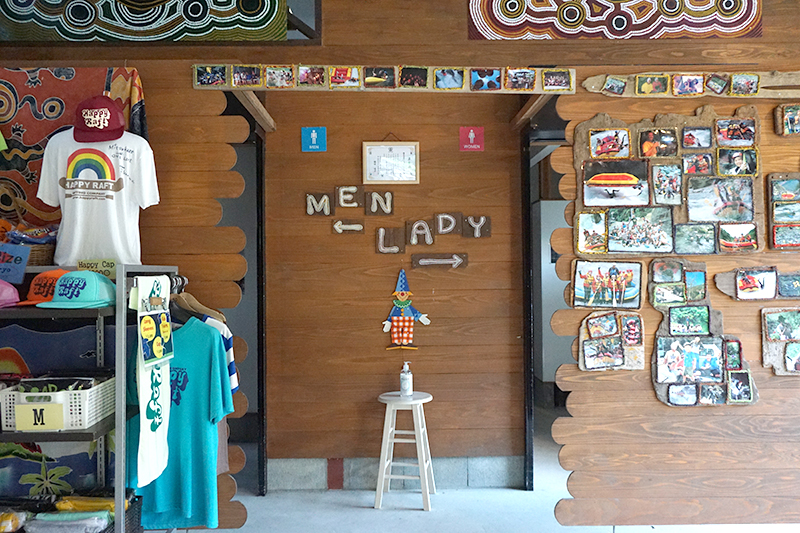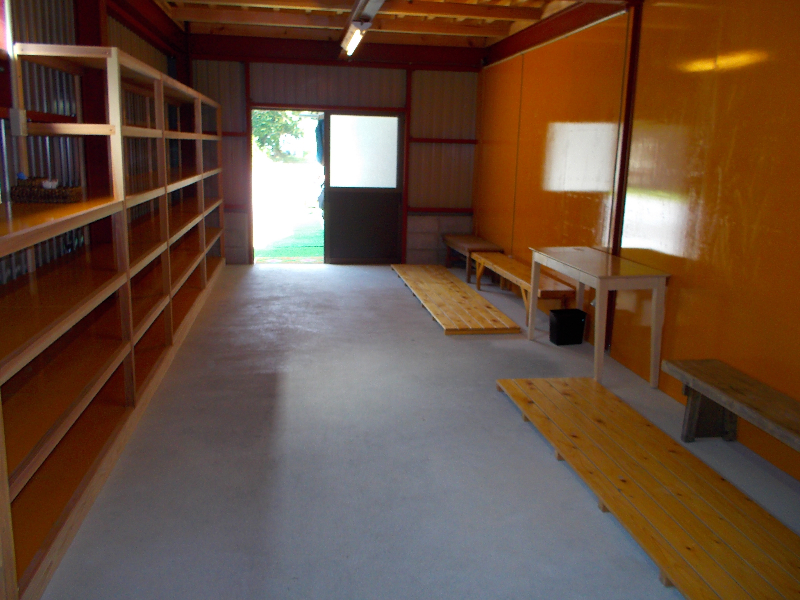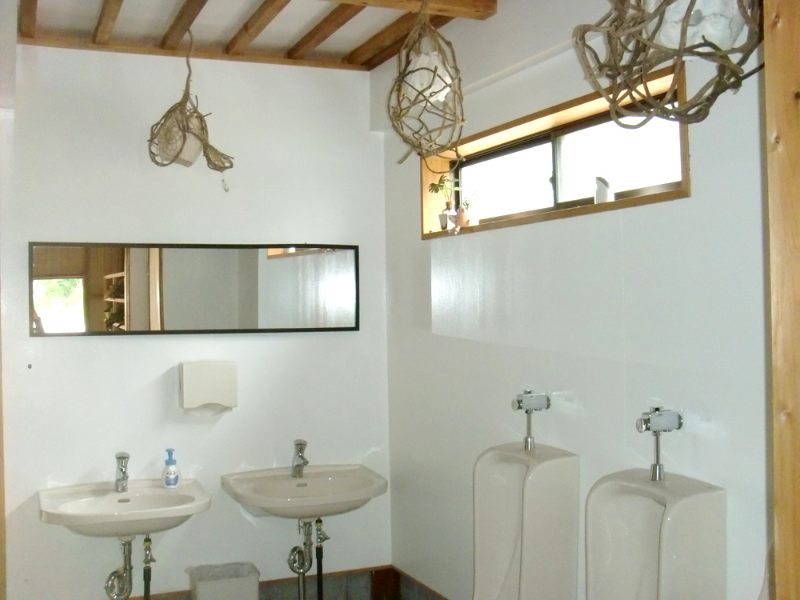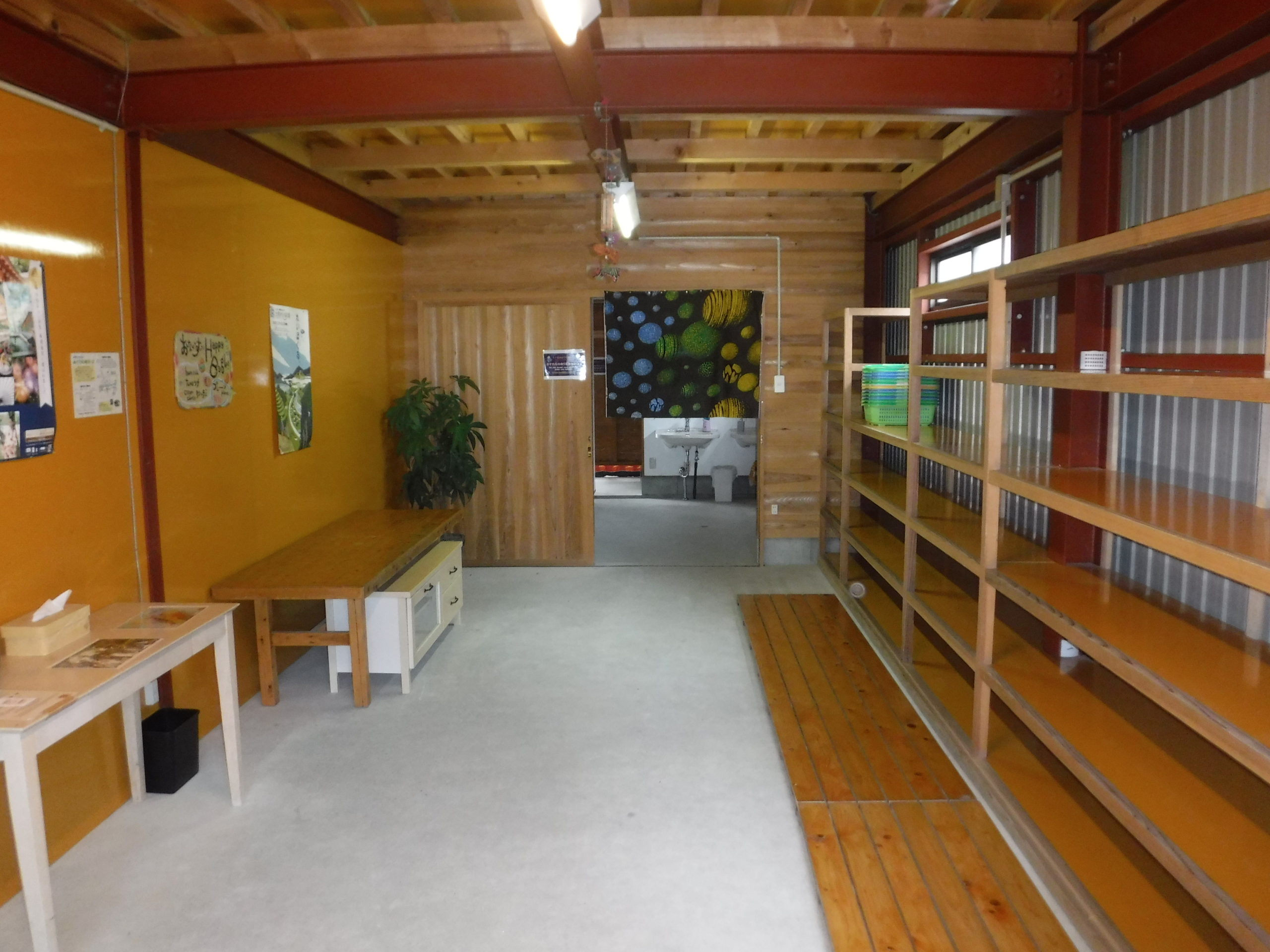 Changing Rooms and Restrooms
To start the tour, go to the waiting room, use the restroom, and change. The door behind the restroom opens directly into the changing room. The simple flow of preparation is another key to smooth tour progress.
The shiny toilets have been recognized and awarded as excellent hospitality toilets in Kochi Prefecture in 2018 and 2020! We clean them with all our heart so that everyone can use them comfortably.